Long Beach real estate is strengthening. In July, new listings were on par with one year ago. Closed sales are 12% lower, but rising each month. Current inventory levels are 16% lower than a year ago. See the chart below. Mortgage rates continue to be low - about 3.1% for a 30 year fixed as of this writing.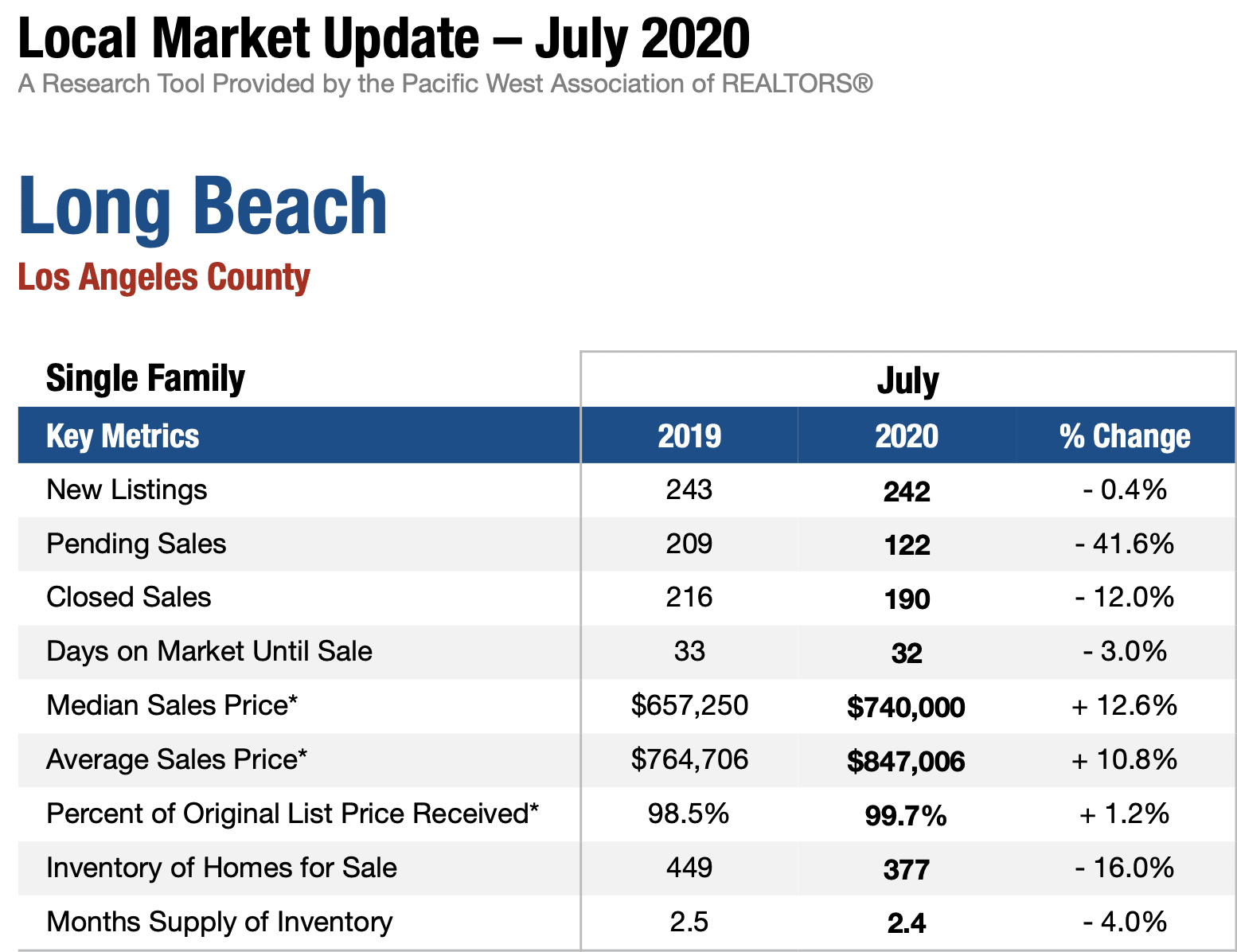 All of this data is actually great news for both sellers AND buyers. Sellers are in an excellent position because of the low inventory and high demand. Sellers in Long Beach received 99.7% of their asking price in closed June sales.
Buyers are also in an historically good place, believe it or not. Finding the right home is a bit more difficult, but there are hundred of new listing every month. The best part for buyers is mortgage rates may never be lower in their lifetimes and their investment is projected to continue to increase over time, though perhaps not as quickly as in the past few years.
If you're thinking of buying or selling this year, please let me know how I can help buy providing up to date education of today's new normal in the Southern California real estate market.