Featured in the Press Telegram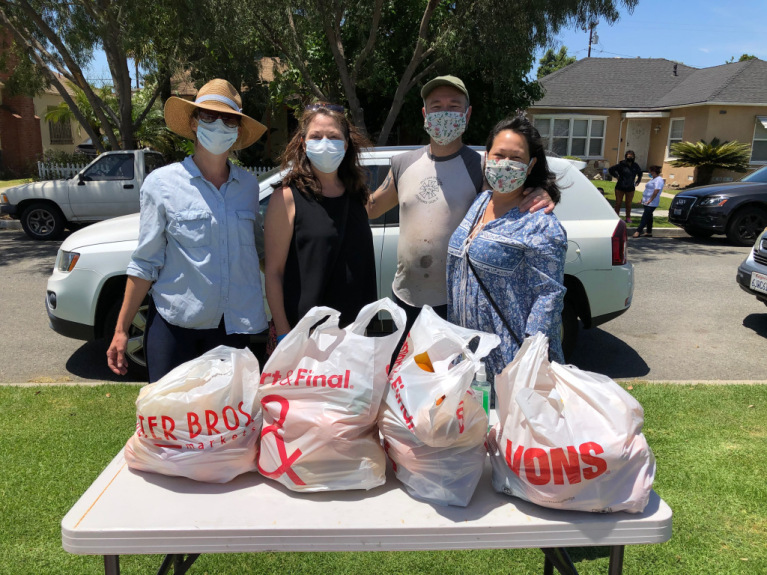 July 2020
Long Beach churches help other places of worship struggling amid the coronavirus pandemic
"City Church volunteers (from left) Katie Warschefsky, Kelly Lopes, Ken Scribner and Gina Anziano get ready to deliver food. A group of Long Beach area churches — and one angel of a foundation — are ready to give nearly $250,000 to more than 30 smaller, struggling places of worship to help their congregations amid the coronavirus pandemic." Read More…
---
Featured in the Long Beach Post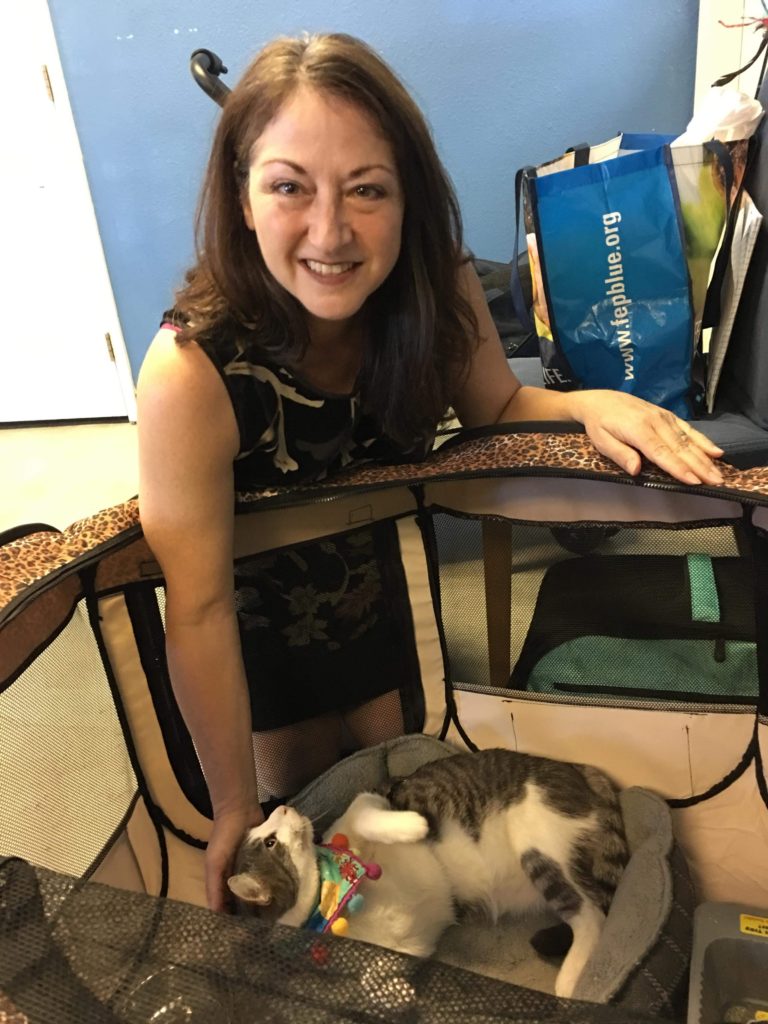 September 2019
It's not just the friggin' houses! Introducing four Long Beach Realtors and one corporation that share profits with pets
"I met Kelly Lopes a few years ago when she was dividing her time between teaching comparative world literature at CSULB and spending every penny of her less-than-princely salary on trapping feral cats, feeding and vetting the kittens and the tame adults, and rehoming them. I was interviewing her about her neighborhood organization, Wrigley Kittens. Lopes founded Wrigley Kittens five years ago in an effort to involve her neighbors in controlling the population of the neighborhood cat colonies." Read More...
---
Featured in Fix Long Beach Pets Group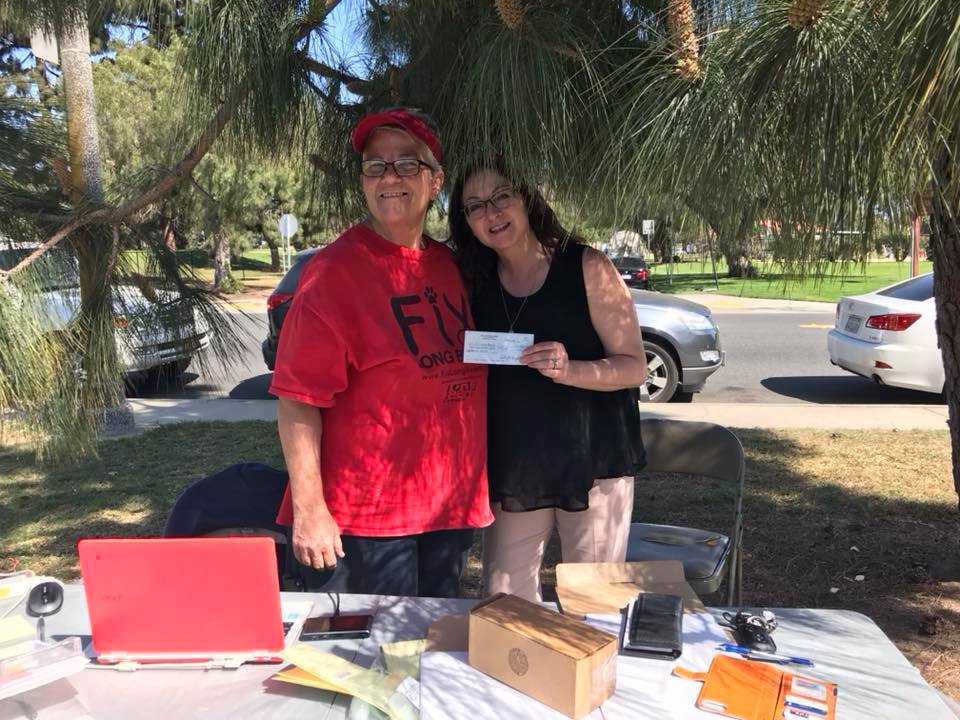 January 2019
Fix Long Beach Pets Features Wrigley Kittens Founder
"Meet Kelly McHugh Lopes! Kelly is the founder of Wrigley Kittens in the Long Beach neighborhood of the same name. Wrigley Kittens consists of a group of people who devote themselves to TNR, rescue and adoption throughout the neighborhood and outside its boundaries—they know full well that no rescue is an island. Kelly grew up in Anaheim and has been a Long Beach resident for 25 years. She's spent half her adult life in sales and marketing and the other half in education. Like many of us, she finds some crunch time to rescue." Read More...
---
Featured in Wrigley Community Group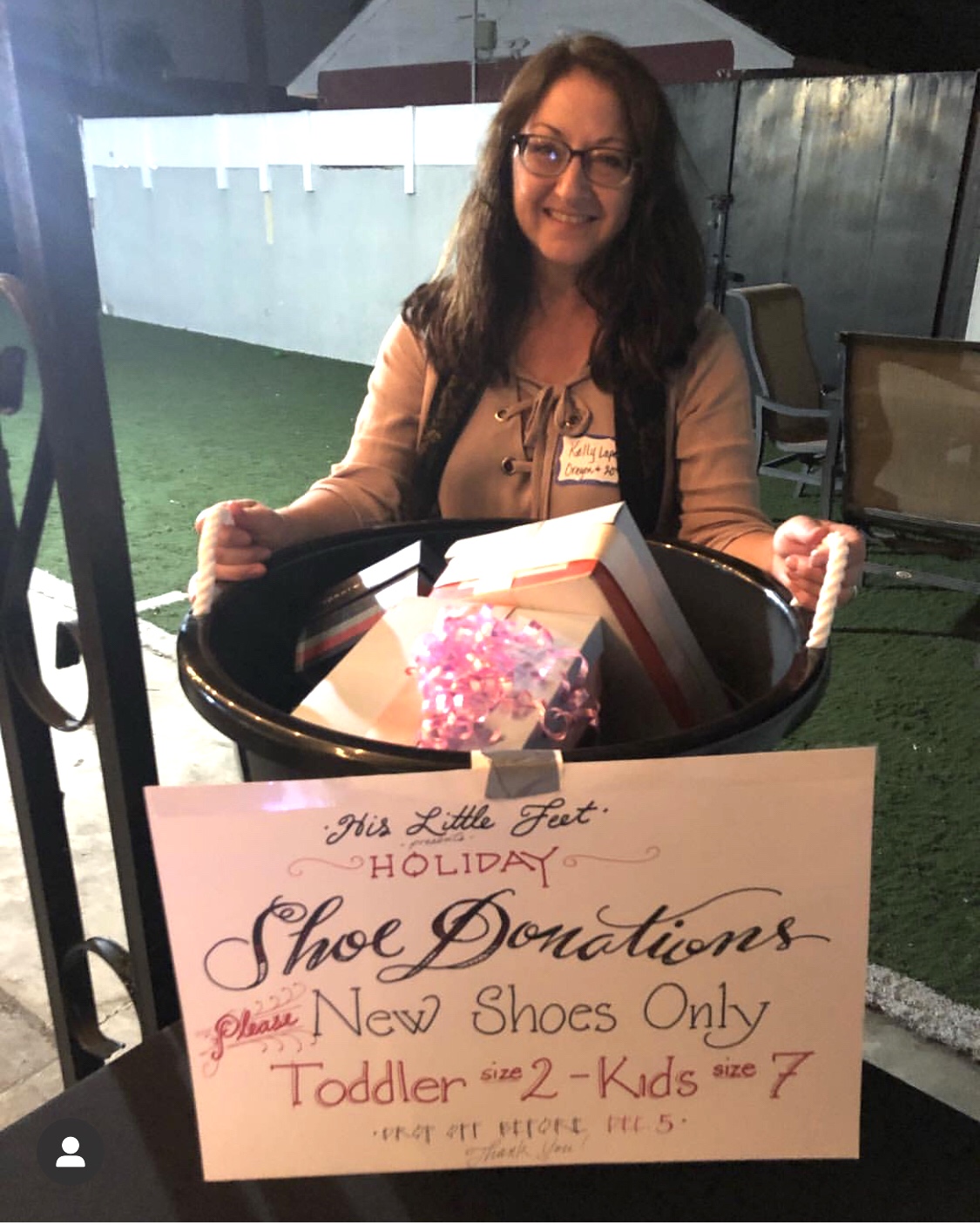 December 2018
Holiday Fundraising for His Little Feet & Precious Lamb Preschool
"Hi neighbors! Just wanted to update you on the shoe drive and fundraiser we started last month organized by His Little Feet non-profit to benefit at-risk preschoolers at Precious Lamb school here in Long Beach. In addition to the nearly 30 pairs of shoes you donated the night of the pre-Thanksgiving Neighborhood Dinner at Bill White's house and afterward to locations such as Fox Coffee House, you helped us raise over $2100! Well above our goal and enough to make sure all the kids and their siblings get new shoes and socks this holiday season! Proving once again what an awesome, generous community we have here in Wrigley!" Read More...